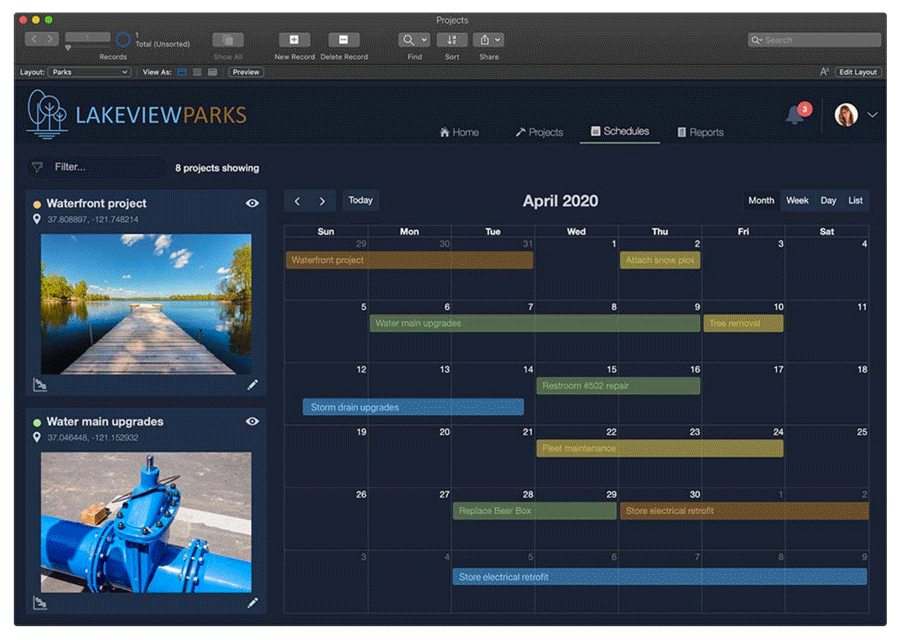 Make modern custom apps using a platform you already know.
We help you, the problem solver, create apps that make your business better. Rapidly build apps you can't find anywhere — even using modern tech like cloud, mobile, and AI. Then connect them together with your other apps to automate workflows, and deliver even more value.
What's New
Drag and drop feature rich add-onsLike kanban boards, photo galleries, barcode generators, and more. [Coming soon.]
Directly embed JavaScript in a web viewerAdd things like maps, animated graphics, data visualization, and more to your apps.
Make smarter apps with AISuch as Core ML for things like like image classification and sentiment recognition, Siri Shortcuts for voice-enabled interactions, and NFC reading — all on mobile.
Fast track your app deploymentBy creating new apps directly in FileMaker Cloud from FileMaker Pro in a one-step process.
FileMaker Server on LinuxNow available as a developer preview. This popular open source platform is ideal for virtual machines and bare metal deployments.